An indoor humidifier system helps maintain relative indoor humidity during dry winter months. As the days become more humid and wind down towards spring, you need to perform a few maintenance checks before turning it off for the season. In this blog, local heating and air company Kemnitz shares a humidifier maintenance checklist.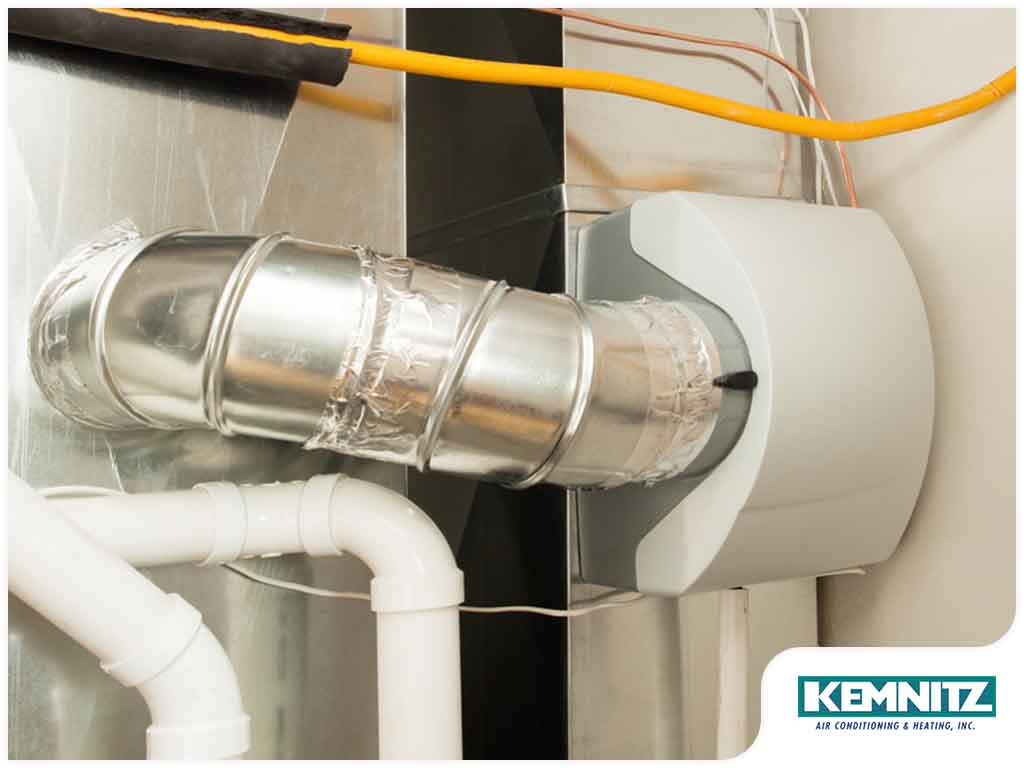 Change the Water Panel
The water panel is similar to an air filter. It's a panel that contains media in the center placed in the path of flowing air. Instead of catching pollutants, water panels are slowly fed with moisture which is mixed in with blown air from the HVAC system. The media in the water panel gets clogged over time from impurities in the water. In homes with hard water—that is, water with high mineral content—the water panel may require frequent replacement. Do not leave a wet used water panel in the humidifier to minimize bacterial growth.
Clean the Water Reservoir
The water reservoir is the small tank that contains and regulates the amount of water that's fed into the water panel. You will need to inspect the water reservoir to make sure that the inside is free from limescale and other kinds of deposits that may clog it.
You have to clean it periodically to make sure it doesn't become home to microorganisms that may get introduced in the ventilation system and degrade indoor air quality. If the reservoir is already clogged, call your local heating repair company.
Call Your Local HVAC Specialist
If you're not confident performing the said troubleshooting steps, don't hesitate to call your local HVAC company. Ideally, your HVAC system, which also includes both heating and cooling systems in addition to ventilation and humidification systems, need to be inspected twice a year.
Regular inspections help ensure proper operation and prevent unexpected breakdowns. Many HVAC companies offer maintenance agreements, which eliminates the need to book maintenance appointments, which can be difficult to do during peak periods.
Call Kemnitz for Your Heating, Cooling, and Indoor Air Quality Needs
Kemnitz is your leading provider of heating and air conditioning services. Give us a call at (949) 453-8500 or fill out our contact form. We serve customers in Irvine, Forest City, and Mission Viejo.
---
Category:
Blog
Tags:
humidifier
,
HVAC
,
maintenance