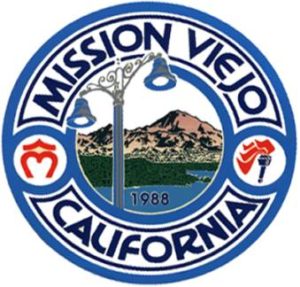 For 26 years, the experts here at Kemnitz Air Conditioning & Heating Inc. have provided the very best HVAC services to our clients in Mission Viejo and the surrounding areas. We have been helping folks stay cool or warm each and every year, and working to make sure that their heating and cooling systems are efficient and dependable.
As a factory authorized Carrier brand dealer, we offer some of the very best HVAC systems and products on the market. In addition, our team of certified and experienced HVAC technicians provide quality repair and maintenance services to help Mission Viejo families and businesses get the most out of their current heating and cooling systems. Whether it is a gas furnace or a central AC unit, we have the knowledge and experience to help you stay comfortable in your home no matter what temperature it is outside.
Mission Viejo Heater and Furnace Repair, Maintenance, & Installation
When the weather starts to cool down in Mission Viejo, it's important to have a heating system that works properly and efficiently. The team at Kemnitz can install, maintain and repair any gas furnace or heating system. Our technicians know how important it is to keep your family warm and we have you up and running as soon as possible. We will work on your furnace or heating system to make sure you do not have to worry about the cold temperatures outside.
Kemnitz Air Conditioning & Heating Inc. will help you keep warm when then the colder months hit by offering the following services for all heating units:
Heating System Repair – If you notice any issues when turning your heater on for the first time before winter, contact us right away for repair. The longer you wait for heater or furnace repair, the more wear and tear may occur on your system.
Heater and Furnace Maintenance – Routine maintenance is important for keeping your heating system working properly for the long haul. Our team will come out to clean your system and help you catch any small problems before they become bigger ones.
Heating System Installation – If you find yourself needing a new heater or furnace, Kemnitz offers expert installation. We will help you find the right size unit for your home and install it in no time. We also offer financing options so that you can get service today and pay over time, subject to approved credit.
When it comes to keeping you warm this winter, the experienced team of HVAC technicians at Kemnitz has you covered. Contact us today to ask about how our maintenance plans can help you save money on maintaining your heating system throughout the year.
Mission Viejo Air Conditioning Repair and Services
Kemnitz is also ready to take care of all of your air conditioning repair, maintenance, and installation needs. We can help you keep your current system running in peak condition or help you find a brand new energy efficient unit when it's time for a replacement. With our wide selection of top-of-the-line Carrier brand air conditioning units and products, Kemnitz has all of your cooling needs covered.
Here are just some of the ways that our team works to keep you comfortable when summer arrives and temperatures start to rise:
Air Conditioner Installation and Replacement – If you find yourself needing a new air conditioner, Kemnitz is ready to help you find the best unit for your home or office. With a range of Carrier brand cooling systems, we provide some of the best air conditioning units on the market. We will help you choose the right size unit, and we even offer financing options with approved credit.
Cooling System Repair – Don't be left in the summer heat without a working AC unit. Contact Kemnitz at the first sign of trouble. Our technicians are experienced at diagnosing and repairing any brand of cooling system.
Air Conditioning Maintenance – Routine maintenance is important to maintaining efficiency and getting the most out of your AC unit. Our maintenance programs make it easy to get the regularly scheduled maintenance you need.
When the weather starts to warm up outside, contact Kemnitz for all of your cooling needs. From installation to repair and maintenance, we are ready to help you stay comfortable in Mission Viejo.
Mission Viejo Indoor Air Quality Experts
Changing your air filter regularly is only one part of helping maintain healthy indoor air quality. Sometimes no matter how hard you try to keep air pollution out of your home, dust, dirt, and other particles find their way into your home, having a negative impact on your family's health, especially for those who suffer from asthma and allergies. That's why it's important to regularly monitor your indoor air quality and take steps toward reducing contaminants and allergens in your home.
Our team of indoor air quality experts can test your indoor air quality to determine if the air inside your home is safe and healthy. If our team finds any issues with your indoor air quality, we can then discuss your options for HVAC upgrades that help improve the quality of your indoor air. From humidifiers and dehumidifiers to air purifiers and HEPA filters, we know just what it takes to help you and your family breathe easier. As a factory-certified Carrier brand dealer we can offer you some of the best indoor air quality products on the market.
When you work with the experienced team at Kemnitz Air Conditioning & Heating Inc., you can rest assured that your HVAC system will be ready when you are. Our team would love to help you save money on energy bills by offering a wide range of quality Carrier brand heating and cooling systems and products. If you're not ready for a new system yet, we will help you get the most out of your current unit through quality repairs and maintenance services.
Call our office today to find out how our HVAC experts can help keep you comfortable in your Mission Viejo home this year. We look forward to serving you and your family.