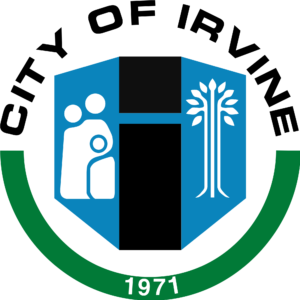 When homeowners need quality HVAC services in Irvine, California, many turn to Kemnitz Air Conditioning & Heating Inc. because we have established a reputation for excellence that is unsurpassed in the area. Whether you need fast Irvine air conditioning services or your furnace is in need of professional repairs, our experienced HVAC technicians can provide quality results.
We know how important it is to keep your heating and cooling equipment functioning as efficiently and reliably as possible. Regardless of the season, having a leading HVAC contractor you can call when you need installation, repairs, or service is an important part of keeping your home comfortable. Read on to find out more about how we keep Irvine residents and businesses comfortable throughout the year.
Heating Installation, Maintenance, and Repair Services in Irvine, CA
Winters in Irvine can get cold. Fortunately, Kemnitz Air Conditioning & Heating Inc. has a team of experienced service technicians with the training and expertise to handle all of your Irvine heating services. When temperatures start to drop in Irvine, local families, individuals, and businesses can count on Kemnitz to help them stay warm and comfortable no matter what the outdoor thermometer reads.
Heating System Installation
We offer fast installation of dependable furnaces, ductless systems, split system heat pumps, boilers, and even geothermal heat pumps. As a factory-authorized dealer of Carrier brand heating systems and products, we will help you find the right unit for your home and budget in no time at all. In addition to providing high efficiency solutions to your heating needs, we also offer exceptional installation that is aimed at maximizing the efficiency and performance of your new heating system.
Heater and Furnace Repair
At Kemnitz Air Conditioning & Heating Inc. we also offer fast, professional heating repair in Irvine. We know that sometimes your furnace or heat pump will break down at the most inconvenient times, so we offer emergency after-hours services to ensure you're never left out in the cold. Our team of certified HVAC technicians are experienced in diagnosing and repairing all types and brands of heating systems. If we find that repairs are just not enough to have you back up and running, we will help you find the right replacement system.
Heating System Maintenance
Routine maintenance is an important part of keeping your heating system running efficiently. Regularly scheduled maintenance can also help you prolong the life of your unit. Our technicians offer regular heating system maintenance services that can help you ensure that your system is clean and running smoothly. If we find that you need repairs, we will discuss your options during the service visit.
Quality Air Conditioning Repairs, Service, and Replacement
As the winter chill begins to give way to warmer spring and summer temperatures, an important part of keeping your home cool is to ensure you have quality air conditioning service. Kemnitz Air Conditioning & Heating Inc. has all of your air conditioning needs covered. We offer a range of services that can help you keep cool when outdoor temperatures start to rise. When you want to keep your home comfortable, our experienced service technicians are ready to help.
Air Conditioning Repair Services
Experiencing an air conditioner breakdown is no fun, especially when it has started to heat up outside. Our team of experienced HVAC technicians are qualified to diagnose and repair nearly every make and model of air conditioner. They are also specially trained to repair Carrier brand AC models. If you're experiencing issues with your air conditioner, don't wait. Call us today.
AC Installation and Replacement
Whether you are moving into a new home or want to replace your existing air conditioner with a more energy-efficient model, our team can handle all of your installation and replacement needs. As a factory-authorized Carrier brand dealer, we offer some of the best cooling systems and products available on the market. Our team will help you find the best system to fit your needs and budget. Then we'll get it installed to have you up and running in no time.
Routine Cooling System Maintenance
Just like your vehicle, your AC unit needs to be maintained regularly to ensure that it's running smoothly and efficiently. Our team of experienced HVAC technicians can provide routine service that keeps your air conditioning system in top condition. Ask about our convenient maintenance agreements that make regular maintenance even easier.
Indoor Air Quality Services in Irvine
When we think about contaminants in the air, we typically think of outdoor air pollution. However, dust, dirt, particles, chemicals, and other allergens can make their way into your Irvine home or business, impacting the quality of your indoor air. In order to keep your family happy, safe, and healthy, it's important to take measures to improve indoor air quality (IAQ), especially if anyone in your family suffers from asthma or allergies.
The Irvine indoor air quality experts at Kemnitz can help you make sure that the air you and your family breathe is clean and healthy. If we find any issues after testing the quality of your indoor air, we can recommend the right products and systems to help improve your IAQ. We carry the best indoor air quality products on the market from Carrier, and we can expert provide installation services after finding the right products for your home or business.
Contact the Irvine HVAC Experts
As a leading contractor providing residents with HVAC services in Irvine, California, we strive to ensure you always receive the very best in heating and cooling services. Our experienced technicians can deliver quality results regardless of whether you need emergency repairs or a new air conditioner.
In addition to providing a wide range of installation and repair services, we also offer comprehensive maintenance service designed to keep your HVAC equipment in top condition. Maintenance plans are an essential part of getting the most reliable service from your heating and cooling equipment. When you need professional maintenance, give Kemnitz Air Conditioning & Heating Inc. a call.