Lake Forest HVAC Repair and Maintenance Services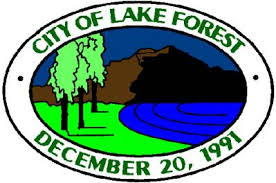 For over 30 years, the experts at Kemnitz Air Conditioning & Heating Inc. have provided wonderful and efficient HVAC repair, maintenance, and installation services to the families and businesses in Lake Forest City and the surrounding communities. We understand the needs of our customers and work to meet and exceed their expectations for their heating and cooling comfort levels. Our service experts will help you to stay comfortable no matter what the thermometer reads outside.
Read on to find out more about who we are and the HVAC services we offer to help keep everyone in Lake Forest city happy and comfortable.
Lake Forest City Heating and Air Conditioning Service Experts
With our decades of experience, Kemnitz Air Conditioning & Heating Inc. knows how to ensure that your heating and air conditioning services are done right the first time. Our services cover every aspect of HVAC ownership, from installation to routine maintenance to repairs to replacement. Whatever your heating or cooling needs are in Lake Forest City, our expert technicians can provide all of the services you need.
Comprehensive Lake Forest Heating Services
When things start to cool down in the winter, it's important to have an efficient heating system that can help you stay warm and comfortable. Our team of heating experts can take care of all your needs when it comes to your heating unit. From furnaces to other heating systems, we can service and repair all brands and types of heating systems to help you to stay warm during those cold, winter months.
Our technicians specialize in installations, repairs and maintenance of all units for your heating comfort. Here are some of the ways that we help keep Lake Forest City residents warm in winter:
Heating System Installation – Whether you are moving into a new home without an HVAC unit or want to replace your old model, the team at Kemnitz can help you choose the right size heating unit for your home or office building and provide expert installation services. Thinking of changing to a gas furnace? No problem! We can upgrade your home to an energy efficient unit and help you save money while keeping you and your family warm and comfortable.
Heater and Furnace Repairs – If your current unit just needs a few repairs to be back up and running, our technicians are ready to assist you. They can come out and diagnosis the situation and keep you informed of the best route to take. Sometimes a repair is all that is needed, and other times it might be better to replace the unit. Our honest and experienced team will help you determine the best course of action.
Heater Maintenance – Taking care of your current heating system is easy with our maintenance plans. We can help you to make sure you are prepared for the winter months by running an annual inspection on the unit. This option also keeps your unit running smoothly and efficiently while helping you prolong the life of your heating system.
No matter what your heating system needs, our team has you taken care of. As a factory-authorized Carrier brand dealer, we offer a range of quality heating systems and products to help you and your family stay comfortable. Contact us today to make an appointment or find out more about the services and products that we offer.
Professional Lake Forest Air Conditioning Repairs and Service
We know how important it is to keep your family comfortable and cool when those hot summer months are upon us. That's why we offer superior repair, installation and maintenance services for all AC units and brands. When it's time to find a new unit, we can assist you in choosing the best air conditioning system for you, or just help you get the most energy efficiency out of your current unit.
Our air conditioning services are second to none and will provide you with the cooling comfort you need in your home. Here are some of the ways we can help:
Air Conditioning Maintenance – Taking care of your current air conditioning system is critical to getting the longest lifespan out of the unit. This requires routine maintenance to keep the unit clean, well-lubricated, and free from issues. We can set up a maintenance plan to help keep your current unit running properly.
AC System Repair – When you experience issues with your air conditioner, it's best to fix the unit as soon as possible to prevent any further wear and tear to your system. If you are noticing problems with your AC unit, call the experts at Kemnitz. We are experienced in diagnosing and repairing all makes and models or AC units. We'll have you back up and running in no time.
Air Conditioner Installation and Replacement – When it is time to upgrade or replace your current AC unit we have the brands you are looking for. We will assist you in getting the right size unit for your home so that you can stay nice and cool year-round. As a factory-authorized Carrier dealer, we offer some of the best cooling systems and products on the market.
Whether you need a simple routine maintenance visit or a more complex repair, our team is ready to help you get comfortable. Call our office today to find out how we can help you make sure your AC unit is always in peak condition.
At Kemnitz Air Conditioning & Heating Inc., we recognize that your HVAC system is a significant investment and a vital of keeping your family happy, healthy, and comfortable. That's why we do all that we can to help Lake Forest families and businesses stay comfortable no matter what the temperature is outside. We would love to help you make sure that your HVAC system is running smoothly and efficiently. Contact us today for more information about our wide variety of heating and cooling systems and products or to schedule an appointment for a service visit. We look forward to hearing from you!