Rebates At Kemnitz Air Conditioning & Heating Inc.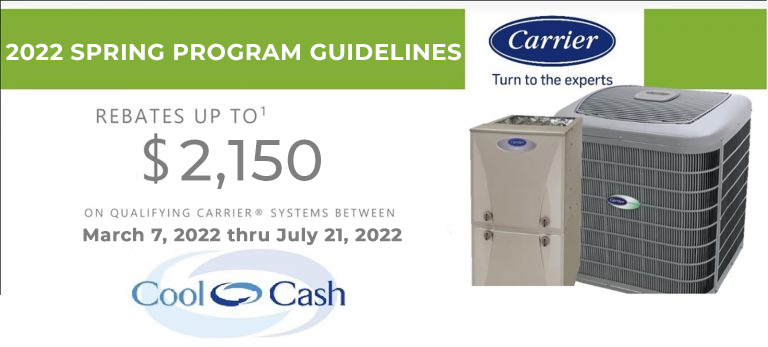 Is your heating unit taking longer to bring the temperature up even a few degrees? Does it emit a musty odor, or make loud noises at night? Does your air conditioning unit rattle, and not seem to work hard enough on the hottest days? It may be time to upgrade HVAC systems. Kemnitz Air Conditioning & Heating Inc. offers rebates on qualifying purchases to save you money on your upgrade.
Call us today at (949) 453-8500 or (800) 990-4410, to find out more about current rebates.
If you are looking to replace an outdated HVAC system, then take advantage of our rebates on qualifying purchases. We offer Spring and Fall rebates to help qualifying customers upgrade HVAC systems before the weather becomes extreme.
Why should you upgrade HVAC systems?
If you replace an outdated HVAC system you will save money on energy costs, have a smaller carbon footprint, and have a home that heats up or cools down more efficiently. Upgrading before peak HVAC usage (the hottest, and coldest months of the year) is ideal because an upgrade, installed by a trained professional, can save between 25-50% off of your energy cost during these peak months. Updating an aging system is a green choice for the environment, and a financially smart move when it comes to your utilities.
We are prepared to meet all of your HVAC needs, both commercial and residential. We service or upgrade older units, do full new installation including new duct work, or air filter and purifier installation and maintenance, and duct work repair on existing units. No matter your HVAC need, large or small, we are there for our customers year round so you will never be left in the heat or cold. We can upgrade HVAC systems anytime of the year, often with impressive rebates on qualifying purchases.
We are a NATE certified dealer who is authorized to sell and repair the leader in energy-efficient HVAC units, Carrier. Go with Carrier for a more energy-efficient HVAC system upgrade and enjoy lower energy costs all year. Take advantage of our rebates for the some of the best savings.
Kemnitz Air Conditioning & Heating Inc. has provided heating and air conditioning services in the Ladera Ranch, Irvine, San Clemente, and South Orange County areas for nearly three decades. We are available all year to keep your home comfortable, and your energy costs low. Twice a year, you can take advantage of special spring and fall rebates.
Carrier Loyalty Rebates
Kemnitz is proud to partner with Carrier to provide the best equipment for our customers, and to work with a manufacturer who cares about our customers as much as we do. That is why Carrier offers a loyalty program to homeowners who replace existing Carrier heating and air conditioning equipment with new Carrier units. Learn more by clicking here, or give us a call anytime!
We are here to keep your home cozy in the winter and cool in the summer, so call Kemnitz Air Conditioning & Heating Inc. at (949) 453-8500 or (800) 990-4410 to find out about our rebates and schedule and installation.