Carrier® was awarded Gold for the HVAC High Efficiency Residential Equipment Category in the 2020 Dealer Design Awards. Distinguished products include its Infinity® 26 Air Conditioner and Infinity® 24 Heat Pump with Greenspeed® Intelligence. Moreover, the brand has been a leading HVAC equipment provider for more than a century.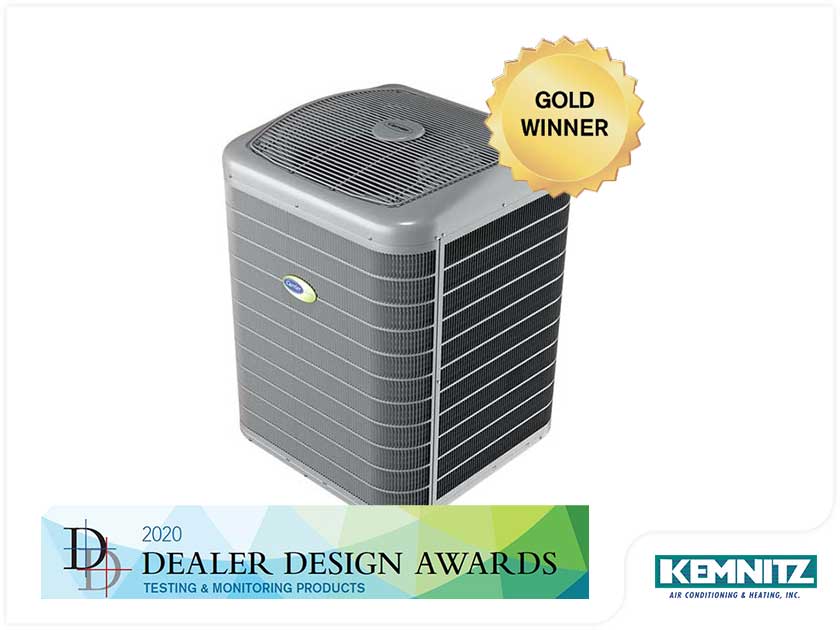 Read on to learn more about its award-winning products from an air con specialist.    
ACHR Dealer Design Awards
The ACHR News is a known trade magazine in heating, ventilating, air conditioning, and refrigeration industries. Its Dealer Design awards acknowledge contractor-oriented products with features that help in the installation, maintenance, and service of installed products to the industry. 
A panel of independent HVAC contractors decides who the gold, silver, and bronze awardees will be. These experts in AC repair and installation will assess which products have the best reliability and performance. 
Infinity® 26 and Infinity® 24
Not only homeowners can benefit from Infinity 26 and Infinity 24 but also technicians. Their outdoor unit comes with Bluetooth technology, meaning contractors don't need to go indoors to access outdoor unit diagnostic information. They are compatible with a service tech app that has the unit's fault history, system parameters, and interactive fault trees. Technicians can assess over 130 diagnostic points with its over-the-air software updates. Also, the equipment features a two-wire installation. It is self-configuring and compatible with Infinity Zoning System.
"We're proud of the Infinity® 26 and Infinity® 24 with Greenspeed® Intelligence, as these products truly showcase Carrier innovation," said Todd Nolte, Carrier's senior director of product strategy and regulatory, HVAC – residential. "With this new equipment, we've broken through the ceiling of efficiency and through the floor of sound ratings for ducted systems."
Whether you need a central AC recharge or an AC replacement, you can count on Kemnitz. We only work with the leading manufacturers in the industry to provide you the best products and services. Call us at (949) 453-8500 or fill out our contact form to request a service. 
---
Category:
Air Conditioning
Tags:
Air Conditioning
,
cooling
,
HVAC